Just wanted to say thanks for those using "-san" in emails.
2016/03/18
Business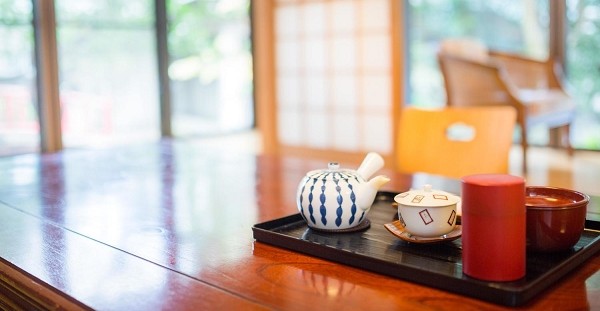 In Japan, it's common to place "-san" after the email recipient's name, which is just another way of referring to the individual politely in Japanese, like Mr./Ms. If you are emailing a customer, the "-san" changes to "-sama", which is considered more polite.
But outside Japan, this "-san" applies mostly when you are emailing Japanese. I thought it was interesting to note that depending on the country and corporate, you don't have to necessary add "-san" in emails.
Country difference.
In US, from my experience, "-san" is added to the first name and not the last. If a Taro Suzuki sends email to John in the states, he will write "Hi John-san" and most possibly gets a reply back with "Hi Taro-san" (or just Taro).
In Europe, I mostly experienced "-san" added to the last name.
In APAC, same as in Europe, "-san" was added to last name quite often. If a Taro Suzuki sends email to Chang in Singapore, he will write "Dear Chang-san" and in return will receive response saying "Hello Suzuki-san". A lot of times, I got request saying they want to be called by their middle name since there are lots of similar last names.
In Japan, if you are a Japanese emailing Japanese co-workers, it's a must to add "-san" on the last name otherwise you are considered either rude or lacking common sense. But what if a Japanese contacts another Japanese working outside the country and when non-Japanese speakers are on the CC list?
Since the conversation must take place in English in order to share the information, I emailed my manager in English without "-san". It turned out to be a surprise for me that he did not say a word about me not adding "-san" but maybe he didn't like it. If the language was in Japanese, there would have been consequences.
sponsored link
Corporate difference
If it's a Japanese company worldwide, most probably non-Japanese speakers will add "-san" for Japanese.
If it's a non-domestic company with an office in Japan, possibly non-Japanese speaker may not add "-san" for Japanese.
Depending on which country the head quarter is located in and its market size, the proportion of how many "-san" may differ.
What do you think of "-san"?
I've asked several of my colleagues for the reason of using "-san" They were kind enough to come up with the following feedback:
It's common to use "-san" for Japanese, right?
Thought it is a polite way to reply to a Japanese.
I just put "-san" if the guy maybe Japanese.
Thanks to those who replied. Well, the most feedback I got was: Why do Japanese take the extra time to add "-san"? I totally agree but I wasn't much aware of it until now.
Tried getting rid of "-san"
So, why not remove "-san"? I've started removing "-san" when I emailed my colleagues abroad and guess what? They started removing "-san" from my name as well. I thought it was really nice of them that they spend the extra time to add "-san" for every emails they wrote to me.
If you really want to be polite
I guess using Dear Sir/Madam (or Mr./Ms.) on their last name will be polite enough. I once had a chance to send my resume and cover letter to the HR head who I have never met or spoken with. The above way is how I sent her the email. However if the conversation continues and if I persist to place Sir/Madam on each email, usually I get a response saying to quit using it and call me by my first name.
I figure people don't deal often with Sir/Madam.
Lastly
Now, I try my best not to add "-san" as much as possible in order to avoid giving the recipients the impression that I may be forcing them for a reply back with "-san". Well, you might think who cares…
Depending on the country or the company you work for, the impression people have for "-san" may differ so it's probably up to you to decide where to use "-san".
sponsored link
Related Items
Top
---
sponsored link
CATEGORY

ABOUT ME

Hi I'm KoReKuRai, which means 'About this much' in Japanese. Living in Kanagawa prefecture located near Tokyo, Japan. I'm an IT engineer working mostly at non-domestic companies for over 12 years, now spending much time with my 2 year old son. This blog is all about business work style, job transfer, interview, travel, business trips, site development, programming, childcare, health from a Japanese perspective. Ignore my Japanese English and hope you feel interested. You can contact me at
here
. Thanks for your attention.
---
Copyright 2017 KoReKuRai All rights reserved.