Less expensive and quickest approach to learn English is to practice shadowing and watch a movie DVD
2016/02/26
Business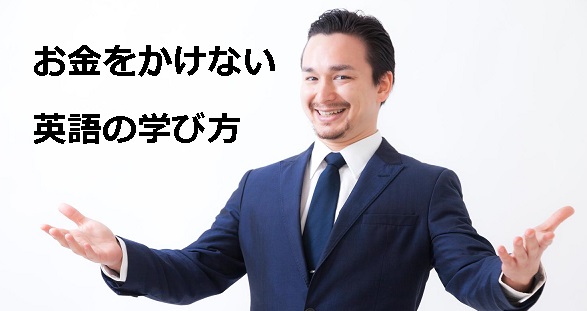 In an environment where you often use English, the best practice method to learn English is a practice called Shadowing. The only reason why I am able to work as a Japanese/English interpreter for executive meetings is due to Shadowing.
Working as an interpreter.
Occasionally, executives from the states visit Japan to meet with our Japanese customers and I am often asked to interpret meetings. Rather spending thousands of dollars to temporarily hire an interpreter, it will be most convenient for the company to save cost by utilizing internal resource, which will be me.
Considering how much time and effort is required to explain technical terms of the software and its associated industry and preparing additional documents for the temp staff to make sure they understand the details of the meeting, I'd rather interpret myself.
Importance of interpretation
Meetings capacity may vary from few participants to a larger number of 20 or more with a possible TV conference. Interpreters always deal with the pressure of strictly being careful not to get stuck in middle of the conversation and speak as fluent as possible.
If he/she forgets the details and asks to reiterate the conversation, the meeting will be prolonged and may provide a negative impression to the audience. This can lead to a greater risk of bringing down a business deal which was supposed to go smoothly. To prevent this from happening, an interpreter needs to be prepared to speak from English to Japanese and vice-versa without hesitation.
What made it possible for me was long-term experience of interpretation with practice of Shadowing.
So what is Shadowing?
It's just following words, a way of repeating the voice after you hear it. You can easily test this out if you have a TV. For example, let's say you are listening to a reporter on CNN news. You listen to the reporter and repeat what he/she says.
Start with your native language
The difficulty here is that the reporter will go on with the next sentence while you are attempting to repeat the first sentence. You will have to listen, speak and understand the content simultaneously otherwise you can't continue to shadow. If you give it a try, you will realize it's not that easy, even with your native language.
Let yourself get used to shadowing by constantly repeating the above steps.
Shadowing foreign language
If you are native English speaker, let's say you understand another language for example French or German. Try shadowing the words of French or German reporter. You notice they are quite fast at speaking. They are too fast and practice may become meaningless if you cannot catch the pace.
It's tremendously difficult for me too, to repeat all the words a CNN reporter says in few minutes.
sponsored link
So now the DVD movie with subtitles
I was wondering whether if there is any other easier way to practice, which led me to a DVD movie with English subtitles.
The great part about a movie is that you don't find much reporters speaking too fast. Moreover, if it's a movie you like, it shouldn't be that stressful to watch it over and over again. If it's a scene you like, you remember it so you have an idea of what the actors are saying. By remembering the scenes, it shouldn't be difficult to repeat the actor's words. Also, you have the option to rewind or replay the scene or chapter with a DVD.
Listen to foreign language then speak in your native language
If you buy a DVD, usually it comes with several languages and subtitles. Let's say your DVD can switch voice and subtitle from English to Spanish. You listen to Spanish then you speak out Spanish. Then you repeat the process. Once you get used to shadowing single language, then you can go ahead with multiple languages, in this case, from Spanish to English. Listen to Spanish then speak the words out in English. Well it's still difficult. You just have to continue practicing.
English and Spanish have the same grammatical ordering [Subject][Verb][Object]. But in case of Japanese, it's [Subject][Object][Verb]. Unfortunately verb comes last in Japanese sentences so in order to interpret Japanese, you got to wait and listen to the whole sentence in English. That makes it even difficult since it takes more time to listen to English then speak out Japanese while the speaker is already starting with the next sentence. This surely requires lots of practice.
Well, like as said, it shouldn't be that painful if you are watching the movie you like. Try not to interpret word by word else you may get stuck. It's better to practice shadowing by understanding the whole picture. The purpose is to let the audience understand what the speaker has to say.
So go ahead and find your favorite DVD (with subtitles). The more DVD you have, the more variation you get to practice.
Did Shadowing improve my English skills?
Yes, it sure did! Without fully understanding the details of every specific vocabulary, I got a grasp of expressing the words in a way that the audience can understand the content. The more you practice, words will come out even more smoothly.
After you have practiced shadowing enough, it's time to speak the language with another individual and check to see how much you understand what he/she says. Remember how the actors on DVD expressed themselves in those scenes and try your best to respond in that foreign language. It's always better to find a good friend (or maybe a tutor) who can speak slowly for you.
If you feel confident in shadowing, let's try it in actual business cases where interpretation is required. It's okay to make small mistakes as long as you have the desire to not repeat those mistakes. Again, the whole purpose is to let the audience understand what the speaker is trying to tell.
Conclusion
In the course of practicing shadowing, there are many obstacles like searching for term definitions, correct way of pronunciations, phrases, grammar and so on. It surely takes time to remember all of them.
Things don't always go as smooth as you expect it to be but if you make use of your knowledge based on constant practice, it will definitely contribute in improving your understanding of that language.
So start buying your favorite DVD movie and you are ready to improve your language skills.
sponsored link
Related Items
Top
---
sponsored link
CATEGORY

ABOUT ME

Hi I'm KoReKuRai, which means 'About this much' in Japanese. Living in Kanagawa prefecture located near Tokyo, Japan. I'm an IT engineer working mostly at non-domestic companies for over 12 years, now spending much time with my 2 year old son. This blog is all about business work style, job transfer, interview, travel, business trips, site development, programming, childcare, health from a Japanese perspective. Ignore my Japanese English and hope you feel interested. You can contact me at
here
. Thanks for your attention.
---
Copyright 2017 KoReKuRai All rights reserved.