The significant difference in overtime payment depends totally on your monthly base salary.
2016/03/25
Business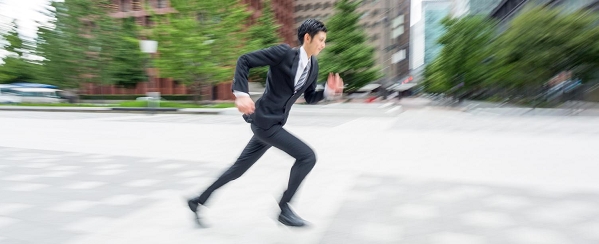 Working in Japan, I thought it was common to not get paid for overtime working hours, but I was wrong. Most companies I worked for paid me overtime however I noticed a large gap with the amount based on my monthly base salary.
If you are planning to move, it's worth checking the base salary and the payment method because this makes a great deal of difference.
Non-domestic firms which abide by Japanese Labor Law.
The first non-domestic company I worked for did not pay me with overtime. The employment contract had no description on overtime payment but the base salary was good so I signed the contract without hesitation.
Every month, I was paid a fixed amount. After 6 months, the amount suddenly increased 1.5 times higher and I had no clue for the raise.
Later, I received a new employment contract requesting me to return it with my digital signature. Looking into the contract I found a new section on overtime payment. Seems someone in the office was brave enough to point it out.
This company was quick in making the decision. From my opinion, I think they became cautious about adhering to local rules, considering the importance of continuing business in Japan.
It's been half a year since I started working for this company so I had nothing to say about the overtime payment for the first 6 months but there were others who worked here for many years. One of them told me that he will not claim for past overtime as it only causes trouble. I wonder what the others did.
In Japan, you can claim unpaid overtime for past 2 years but I have no idea whether the individual will ever be paid and how he/she will prove that the given evidence on past overtime record is valid.
sponsored link
Check the overtime payment details.
The employment contract had an additional section on overtime payment like as follows:
18:00 – 22:00 hourly payment x 1.25
22:00 and over midnight works: hourly payment x 1.5
Weekends: hourly payment x 1.5
* Hourly payment calculation:
((Annual pay / 12 months) / total business days in a month) / 8 business hours
Overtime payment will be calculated based on clock in/out time records on timesheet. So, the higher your hourly payment is the larger your overtime payment will be. But not all companies divide annual payment by 12 months. Some companies divide it by 14 or 16 months.
Let's take a look at other payment methods.
Overtime payment amount fluctuates depending on base salary.
One company that I worked for divides the annual payment into 16 months where each month you get paid one out from 16. The remaining 4 months will be paid separately twice a year. This is one concept of bonus payment and its method is not that strange in Japan.
As you may have noticed, if the base salary is lower, the overtime payment will also be lower.
In the following example, I have compared overtime payment amount between 12 and 16 months, using annual salary of 60K USD as a sample amount.
According to this calculation, there is a difference of about $10 for each hour you overwork. The above calculation may vary depending on contract details.
If I have the option to choose between 12 and 16 months, I will definitely choose 12 months. $10 difference is quite big if it piles up.
Overtime payment can weigh a large portion of your earning so I recommend to check the details on your employment contract before you sign it. There is always room to negotiate your annual salary, overtime pay and also other merits if you still have not signed the contract.
If less or no details are discovered in the contract, I advise to question your contact person.
Side effects of overtime payment
Yeah, I am getting paid for overtime. Oh, I have to write in more details on my timesheet. This is one example of what I had to enter for one working day (8 hours)
9:00 – 10:00: Preparation for project A
10:00 – 12:00: Research on project B
12:00 – 13:00: Lunch
13:00 – 14:30: Meeting
14:30 – 18:00: Visit customer site for project C
The company purchased a web application software just to keep track of all the details including project codes and action description. Employees fills in the blank every day and the manager approves the content. Simple entries like "9:00 – 18:00 customer site" were not acceptable.
The purpose of detailed tracking was to evaluate whether the amount of time and cost spent on each project was reasonable. I agree but I had to jot down the details somewhere for the day otherwise I tend to forget, especially when I went out the office and directly returned home.
Finally
Not everything is good about overtime payment but I can certainly say that a company with the capacity to pay overtime and abides by Japanese Labor Law is very attractive. Without the company's financial strength and concerns for local employees, overtime payment will never be paid.
If you receive an offer letter, check the section on overtime payment. It's a chance to increase your earnings.
sponsored link
Related Items
Top
---
sponsored link
CATEGORY

ABOUT ME

Hi I'm KoReKuRai, which means 'About this much' in Japanese. Living in Kanagawa prefecture located near Tokyo, Japan. I'm an IT engineer working mostly at non-domestic companies for over 12 years, now spending much time with my 2 year old son. This blog is all about business work style, job transfer, interview, travel, business trips, site development, programming, childcare, health from a Japanese perspective. Ignore my Japanese English and hope you feel interested. You can contact me at
here
. Thanks for your attention.
---
Copyright 2017 KoReKuRai All rights reserved.