Reason why the company I worked for prefers candidates with lower English scores.
2016/03/10
Business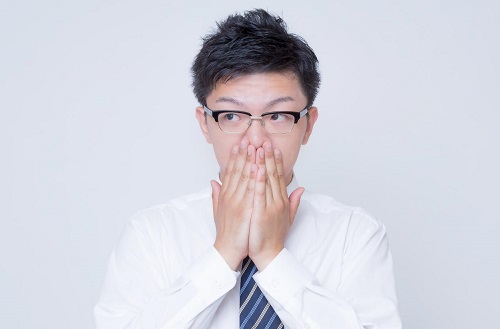 If you are a non-native English speaker, you probably have heard of TOEIC which stands for Test of English for International Communication. This test can measure individual's listening and reading skills of English. The maximum score is 990 and if you score over 900, companies consider the score outstanding and you may be more likely to get the job.
However, in certain circumstances, scoring high in TOEIC does not always serve you best. The company that I worked for rejected all applicants with TOEIC score of 900 and welcomed scorer of average 650. This article will explain why applicants with lower score were accepted by that company.
Speaking to HR did not help.
Aside from my engineer work, I also worked as an interviewer. During the time, I realized that most of the individuals with high TOEIC scores were all rejected by my manager and instead applicants with low TOEIC scores were all accepted.
All of them had good technical skills but low TOEIC scorers did not do well with English communication. Since the job required proficiency in English, I did not understand the reason why the company dropped all the high scorers, so I decided to ask the person I know in HR. His answer was: I don't know.
Based on the story he told me, it was my manager's decision. So I confronted my manger.
sponsored link
The Reason
Lower scorers were preferable
My manager explained, he got the impression that high scorers did not speak English well, did not meet the technical requirements, or lacked basic communication skills. I did not agree. Those applicants had good English skills, communicated well, understood technical matters and were able to express themselves thoroughly.
So, I was persistent in asking more questions, which led my manager to speak his thoughts. He mentioned that he does not need high scorers.Low scorers can join the English education program and improve their TOEIC scores. This English education program was a program aimed to raise TOEIC scores of employees and he was the owner for the IT department. If the average score of the department improves, the company will highly evaluate the owner.
Hope this is not the reason why...
Ignoring the purpose of hiring
I remember him insisting that we need to hire new members who have strong background in English skills. I thought we needed to hire good English speakers, why the sudden change? And he changed his mind saying low scorers can gradually improve their English skills.
Seems he really wants to be successful with the English education program Obviously, if you hire a high scorer, there is no need to further improve English skills. Moreover it's not that easy to achieve a higher score if your score is already high enough.
I wonder how the company will evaluate this decision.
Budget issue
This got my manager going. He started talking more saying high scorers requested higher salary so he had to consider the department's annual amount.
That may be true however the whole purpose of hiring was to bring in more English speakers onto the team. This was expected so it should not be a surprise.
Problem not solved with additional work.
Lastly, my manager told me with a big smile on his face that I will be a valuable asset to participate in this English education program.
Again, the purpose of hiring was only because our existing members were concerned of their English skills and looking for someone who can be confident to cover that area. However our team members will have to wait for the new comers to improve their English skills first then be able to become confident with the language. This contradicts the purpose but unfortunately, I was in no position to disagree.
So the problem remains unsolved while my team members are afflicted by the situation, we gain additional task to participate in the program. Who has the courage to disagree with the manager's decision? Unfortunately there were none at that moment.
Conclusion
I guess this case was very specific to this company but I surely can say as an interviewer is that the company's representative makes the final decision.
Regardless of high TOEIC scores, how skilled and well-performed the applicant is, he/she flunks the interview based on the representative's intentions. Well, if my manager wanted lower TOEIC scores, he could have added a score range to the job requirement so that we didn't have to waste time.
But again, that was something I could not say out loud.
sponsored link
Related Items
Top
---
sponsored link
CATEGORY

ABOUT ME

Hi I'm KoReKuRai, which means 'About this much' in Japanese. Living in Kanagawa prefecture located near Tokyo, Japan. I'm an IT engineer working mostly at non-domestic companies for over 12 years, now spending much time with my 2 year old son. This blog is all about business work style, job transfer, interview, travel, business trips, site development, programming, childcare, health from a Japanese perspective. Ignore my Japanese English and hope you feel interested. You can contact me at
here
. Thanks for your attention.
---
Copyright 2017 KoReKuRai All rights reserved.