2016/03/07
PC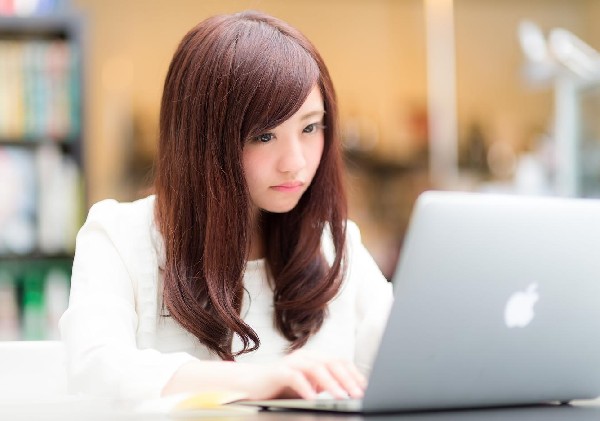 Have you ever worked remotely?
If you have a workstation at home which can access the internet, you can do your daily routine task via remote desktop or application. Phone or video conference? Software IP phone can also be virtualized.
The great part about working remotely is that you don't need to commute and worry about traffic. Working remotely is fascinating but at the same time, it also has its down sides, especially depending on the company you work for.
Let me introduce the pros and cons of working remotely.

Freedom
Do you often chat with your colleagues and manager? No need for that if you work remotely. You can work at home in a stress-free environment whenever you are in the mood to start working. No one will say a word about you wearing pajamas on bed and typing emails or whatever.

No commute
In Japan, most salaried workers ride train to get to their office. You can never ever imagine how crowded the trains are in the morning weekdays. Rather spending time on congested trains, you can allocate more time for work.

Great for family with babies
It's nice to be able to spend more time with your kids.

Spend less for lunch.
You have the option to eat yesterday's leftover at home.
sponsored link

Your colleagues will start thinking you are the person NOT in office.
One day, I got notice from my colleague saying someone from another department asked about my whereabouts. I believe the guy is aware of the fact that I am working remotely. Why doesn't he directly email or call me? You notice you are completely out of the loop.

Dealing with neighbors
My wife gets lots of questions from our nice neighbors: What happened to your husband? Why isn't he off to work? It's a pity my wife having to spend so much time explaining the facts to our neighbor.

Troubled by loneliness
First few days were awesome but that didn't last long. After 4 days, you start feeling anxious and lonely. There will be days when you only get to speak with your wife and kids.

Obstacles of remote conference
It's just so difficult to explain things over phone. If you do presentation remotely, you cannot actually feel the atmosphere of how the audience is reacting towards your presentation and you will feel concerned whether the audience truly understands what is being said. Also, the video resolution and voice quality are always not clear and you get less chance to join small quiet chats held on the other end. Furthermore, you may feel sorry about your colleague of having to setup video conference each time you need to join the conversation with the team.

Notification email when you start/finish work
You start your day by booting up your PC, remote login to virtual desktop system and clock in your timesheet. Then you send an email to your group email address stating "I will start work now." When you are done with your work, you send "I finish work for today" email. If you are the one receiving this email, you probably start doubting the guy whether he/she is actually working during the announced time. AFAIR, I felt this way.

What if your manager is working remotely?
You attempt to contact your manager but you don't get a reply. You call your manager but no response. There is nothing you can do but to wait and hope your manager returns your calls. You have no idea what your manager was doing for the past few hours and this only leads to suspicion if the situation continues.

KPI
If you are working closely with your team members, for example in a project, they can evaluate the value of your work, but what happens if your manager is out of the loop. How is he/she going to evaluate your performance? You will have to find ways to appeal your productivity to your manager and team members, otherwise you are left alone.

Internet across the globe
Wait, am I supposed to respond to emails even when I'm on vacation???

Strict auditing
Since I was working as a system administrator for virtual desktop system, I can tell you that all login information (login, logout, session timeout date and time) is recorded in the database. What does this mean? It means the auditor can find out who is actually working or not. It is not clear what sort of logic or calculation HR is using to figure this out. In any case, I think they should provide a guideline before jumping to conclusions, accusing employees of not doing their job.

Login issues
System is not always perfect. When you cannot login the system, there is nothing you can do but to wait for it to recover. It's always better to prepare yourself with other options such as like VPN or other ways to remote access the intranet.

Dealing with your wife
If you are always at home, your wife gets stressed since she is more accustomed to her daily life without you during business hours.

Dealing with your kids
Can your kids behave well? My 2 year old son bangs on my laptop keyboard and smiles like an angel, so I never forget to lock my PC. In a video conference, I run off to a vacant room and lock the door so the participants will be less irritated by my kid's yell and screaming.

Remote access is already an option for IT engineers
For IT engineers, there is no reason to use remote system since you already have remote access via VPN. However, if you are enrolled as a remote system participant, it's inevitable to use both options.
Unfortunately, there were lots of cons in contrast to pros, but I strongly recommend working remotely for people who needs to be at home due to sickness or baby-sitting. I think it's worth giving it a try for few days or weeks and discover how you feel about it.
But remember there is always a risk of you being considered as an employee NOT at office, which is not good at all. Well, if more people start working remotely, this sort of negative impression might change over time.
In conclusion, if your company owns a remote system, I recommend you take the opportunity to use it for few days or weeks then check if it matches your work style. If it's acceptable then it is about time you start working remotely.
sponsored link
Related Items
Top
---
sponsored link
CATEGORY

ABOUT ME

Hi I'm KoReKuRai, which means 'About this much' in Japanese. Living in Kanagawa prefecture located near Tokyo, Japan. I'm an IT engineer working mostly at non-domestic companies for over 12 years, now spending much time with my 2 year old son. This blog is all about business work style, job transfer, interview, travel, business trips, site development, programming, childcare, health from a Japanese perspective. Ignore my Japanese English and hope you feel interested. You can contact me at
here
. Thanks for your attention.
---
Copyright 2017 KoReKuRai All rights reserved.