Ride on the Horn Blower and get a closer look of Niagara Fall
2016/02/05
Travel

Walking along the river, you see several boats taking round trips near the fall. It's my chance to get on the boat.
I tried searching for a discount price but noticed my iPhone 5 battery is half full. I can make calls only with my iPhone so to save battery, I stopped searching and decided to pay the full price.
The photo on the left is Niagara Falls and on the right is Sheraton hotel and casino.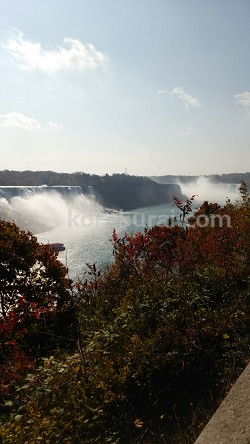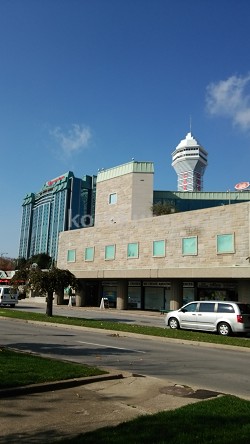 The sound is huge from this distance. I did not notice until now that there are two falls. The one in the end looks bigger. I was just so excited to see the fall on the left, so happy I made it this far.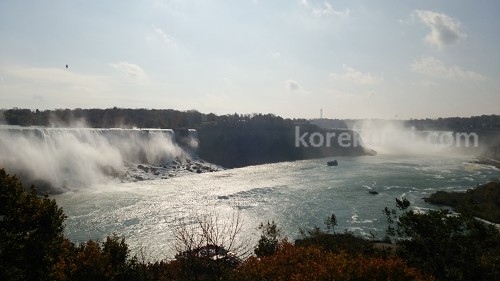 Ticket purchase without reservation
Now the ride on Horn Blower. When I wrote this article, I searched and noticed that ticket purchase requires a reservation but I was able to buy a ticket with US dollar, exchange in Canadian dollar. The boat will depart from here.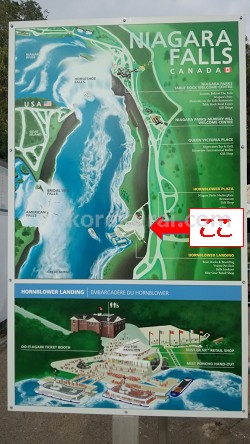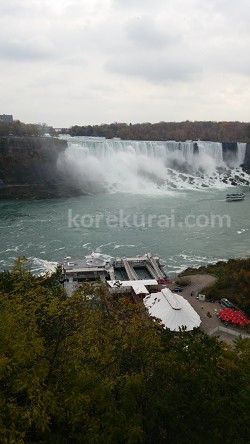 You will get a free thin plastic rain coat before departing. The big head below is mine.
The boat is two stories high. You will have to wait in line to get on the boat. For those who don't want to get wet, you can sit inside.
Time was about 1 pm on a Saturday but it wasn't much crowded. I waited about 30 minutes.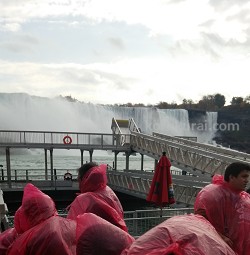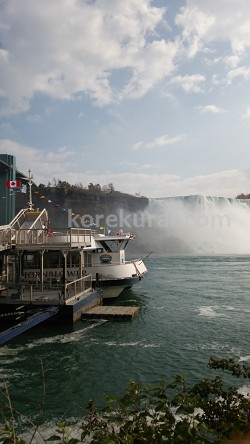 sponsored link
Boat from US side
The left photo is the Niagara Fall on US side. Looks like boats from US and Canada side takes turn to get close to the fall. If you stand at the very front of the boat, you get soaking wet once the boat gets real close to the fall. After a while I noticed I was the only one taking the shower.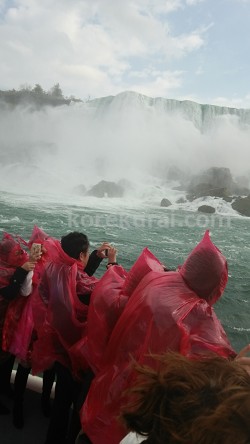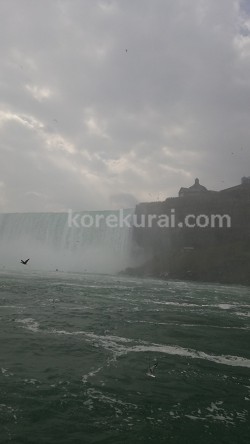 The exit elevator takes you to a souvenir shop. I bought another sweater ($30) in replace of my wet one.
My luggage was already filled so I wanted to buy something less heavy but the remaining excitement strangely led me to buy a mug cup ($5).
I found no place to keep my belonging which left me with a more-heavy luggage to carry.
sponsored link
Related Items
Top
---
sponsored link
CATEGORY

ABOUT ME

Hi I'm KoReKuRai, which means 'About this much' in Japanese. Living in Kanagawa prefecture located near Tokyo, Japan. I'm an IT engineer working mostly at non-domestic companies for over 12 years, now spending much time with my 2 year old son. This blog is all about business work style, job transfer, interview, travel, business trips, site development, programming, childcare, health from a Japanese perspective. Ignore my Japanese English and hope you feel interested. You can contact me at
here
. Thanks for your attention.
---
Copyright 2017 KoReKuRai All rights reserved.