How to see a nice rainbow at Niagara Falls, Canada
2016/02/05
Travel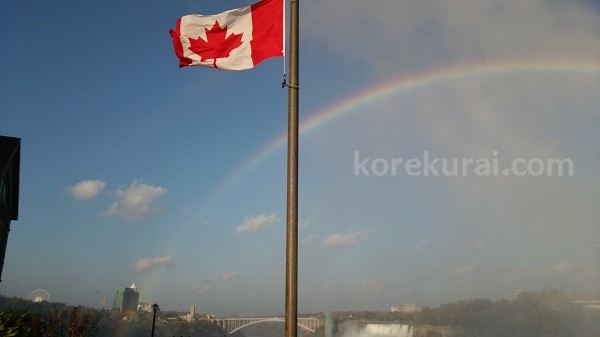 Conditional rainbow
I was lucky enough to see the rainbow. The photo below was taken by a panorama feature of my smartphone, AQUOS phone. Smart phones have rich features these days. Even with my shaking hands due to the breeze, it is smart enough to calculate my inability to stay still.
Time taken was about 4-5pm. It was cloudy but luckily sunlight struck through the cloud and a clear rainbow appeared in front of me. It's all up to the weather.

You can see most tourists taking photo of the rainbow.
Nice to see a rainbow growing from the fall.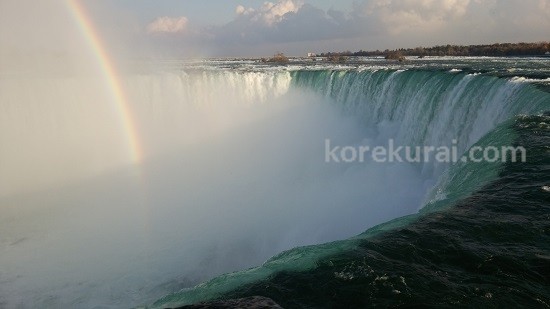 sponsored link
Its evening and time for me to leave. I have to return all the way back with my luggage twice as heavy as it was before with all the souvenirs. Niagara falls lights up at night but I will miss the bus if I stay that late.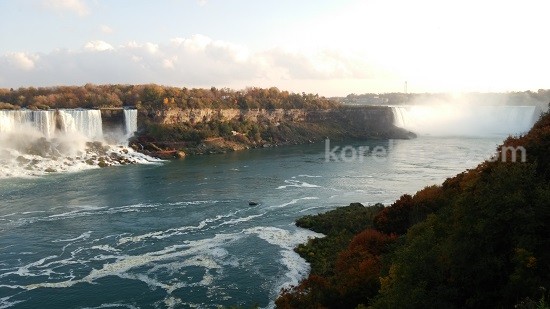 Crossing border from Canada to US.
Luckily, I had no issue with immigration when crossing border.
I returned to Cleveland bus stop at 3am in the morning, took a cab back to the hotel.
On the next day, my colleague tells me that it's not safe travelling by bus and most people travel by car. Very kind of him to say this now.
sponsored link
Related Items
Top
---
sponsored link
CATEGORY

ABOUT ME

Hi I'm KoReKuRai, which means 'About this much' in Japanese. Living in Kanagawa prefecture located near Tokyo, Japan. I'm an IT engineer working mostly at non-domestic companies for over 12 years, now spending much time with my 2 year old son. This blog is all about business work style, job transfer, interview, travel, business trips, site development, programming, childcare, health from a Japanese perspective. Ignore my Japanese English and hope you feel interested. You can contact me at
here
. Thanks for your attention.
---
Copyright 2017 KoReKuRai All rights reserved.